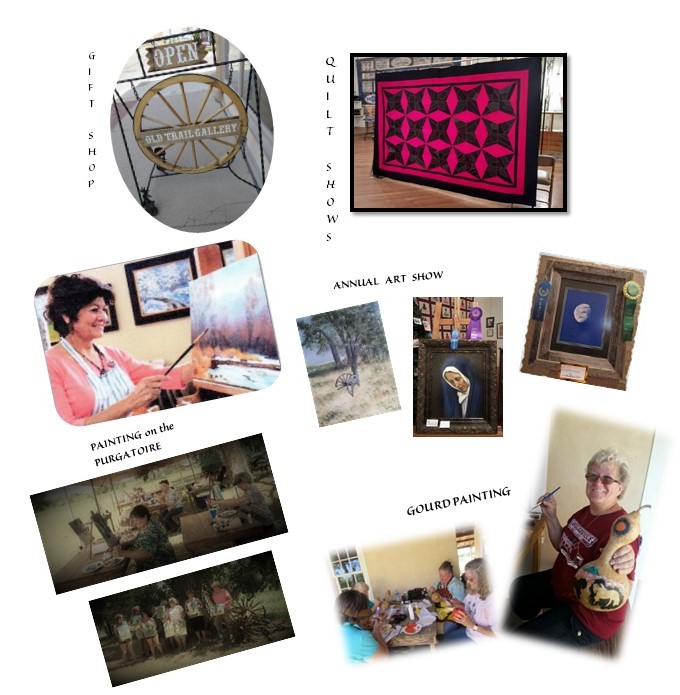 Bent County Art Guild
Community members started the Bent County Art Guild (BCAG) in 2003. A valued partner of the Bent County Historical Society, BCAG members showcase their artistic talents by selling individual items in the Old Trail Gallery.
Gallery items are varied and include carvings, quilts, paintings, photographs, and jewelry. BCAG members conduct art classes such as gourd painting, wreath creating, oil and watercolor painting to name a few.
The annual Santa Fe Trail Day Art Show and other events and dinners hosted by BCAG help finance commitments in the Museum and at Boggsville. Events and fundraisers encourage community togetherness and get people "out of their box" to try something new!
BCAG meets on the 2nd Wednesday of each month at 1:30 to plan events and exhibits.
Join the fun by calling Linda Bourne, President,
719-688-2508 or email: grandma51@hotmail.com
Just a few pictures from our Ceramics lass with Jonlon. They are in the creating stage, next week paint and fire one more time.